Aries Leasing Temporary Buildings to Louisiana Flood Damaged Schools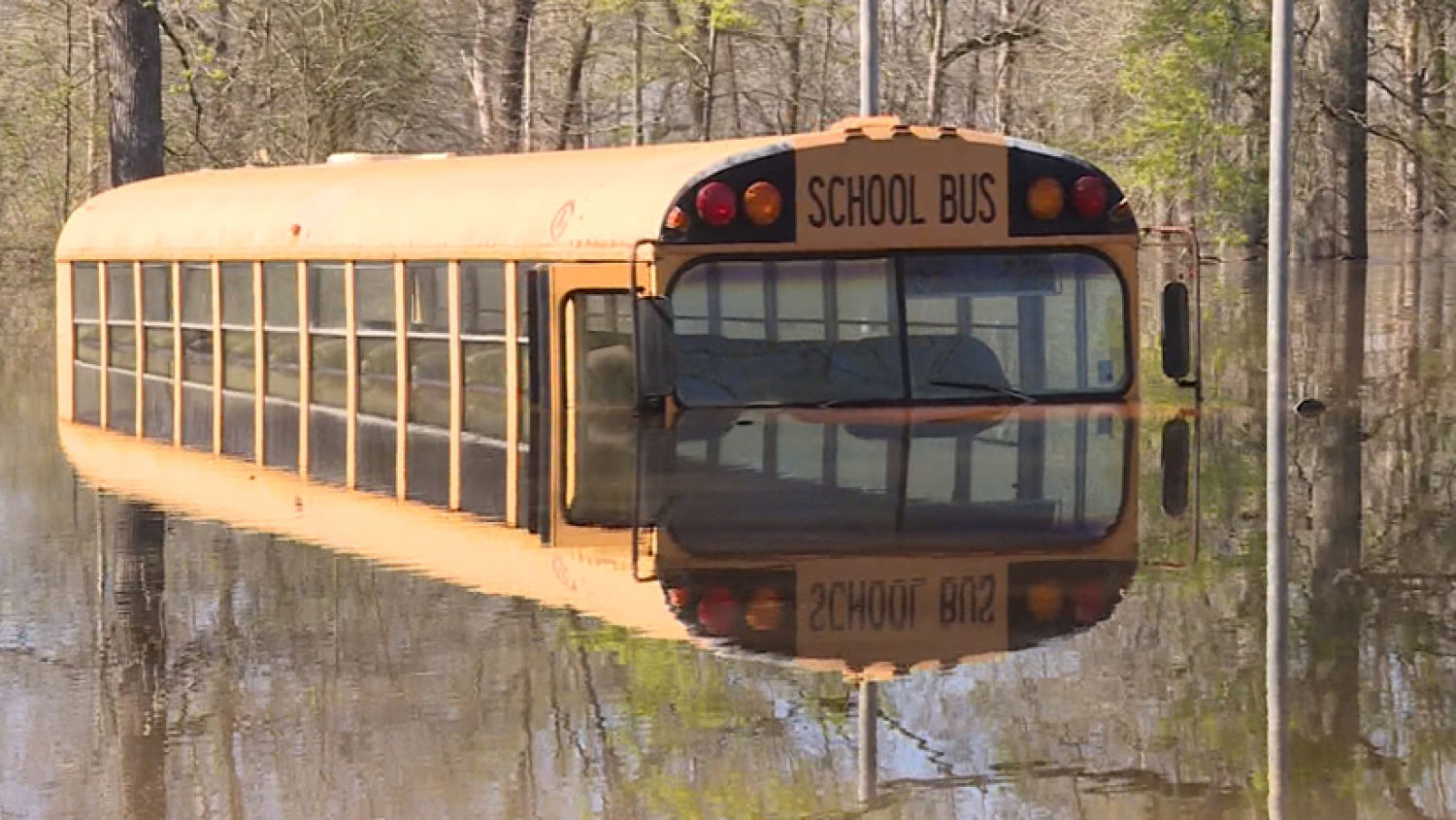 Louisiana's August 2016 floods have been called the worst natural disaster in America since Hurricane Sandy. The late summer rainfall resulted in catastrophe – reaching record levels, exceeding 20 inches and submerging thousands of houses and businesses. Since the tragic flooding event, approximately 265,000 children have been out of school – which equals almost 30% of the school-aged population in the Louisiana.  
The students of the Ascension Parish public schools were amongst the displaced, including St. Amant High School, Galvez Middle School, Lake Elementary and Galvez Primary. Aries Building Systems is now making it possible for these students to return to their home campuses by leasing temporary buildings to the school district.
A recent article by Ellyn Couvillion of The Advocate reads, "We are so excited. My faculty cannot wait," Galvez Middle Principal Michelle Bourque said Friday, as work progressed on several "pods" of connected T-building sections that will soon house 26 classrooms. Another pod will house a cafeteria eating space — the school's kitchen didn't flood and will be put back into use — and there will be a pod for the library, said the school district's director of planning and construction, Chad Lynch.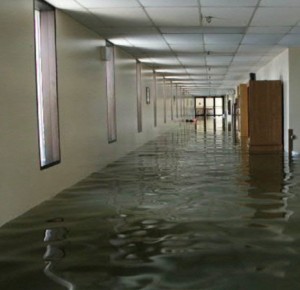 It can be said that modular buildings have come to the rescue, again. It's hard to beat the value and efficiency of having 213 modular sections shipped and assembled on-site, erected into large, spacious buildings that feel, well, just like a regular school. Interior hallways, water fountains, and even custom paint jobs in school colors. The temporary buildings will ultimately consist of portable classrooms, a modular cafeteria pod, and another pod serving as a modular library – all serving the various recovering schools in the Ascension Parish.
Leasing temporary buildings to bridge the gap after a natural disaster is a cost-effective solution. Aries Buildings provides emergency modular solutions for virtually any circumstance. After they are no longer needed, these same structures can be repurposed and used over again and again. "We feel really good when we can offer people an advantage… modular buildings that really serve a higher purpose." Comments Katie Roman, Director of Operations & Sales at Aries. "You just never know what nature will bring. So, we just make sure we're ready at all times."
To browse Aries online inventory, visit www.advancedmodularspace.com or www.ariesbuildings.com – You can also inquire about modular classrooms and other temporary buildings for the educational sector by calling Aries Class Leasing at (951) 943-1908 or emailing us: info@classleasingllc.com
Prefabricated Buildings Are Offering Solutions for Homelessness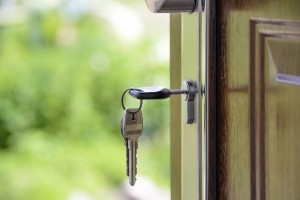 Homelessness is an issue that all cities face, regardless of their size. As budgets tighten and traditional resources are low, the homeless often find that they have few options for help. Modular buildings offer an easy and low-cost solution to help provide shelter for the homeless. These prefabricated buildings can be set up virtually anywhere in any city and, unlike traditional buildings, are not fixed to their initial location. Modular buildings can easily migrate to areas where they are needed most. This flexibility allows for new and innovative ways to tackle the issue of homelessness while respecting the city's budget.
Cities have already implemented a variety of programs and plans that use of prefabricated units. One such example can be found in Dublin, using modular homes as a cheaper alternative to hotel rooms for its homeless. Vancouver has taken a major step forward by building a 40-unit modular building. This lays the foundation with modular housing that could be used to aid its homeless population. Another amazingly creative prefabricated response to helping the homeless is happening in Berkeley, CA. Patrick Kennedy has a prototype of a modular building that's fully furnished and designed to house one person, possibly two. One fantastic feature of Kennedy's prototype is that the modular unit is stackable, allowing the prefabs to become a building of small housing units. These are just a few examples of how modular buildings can be utilized in a myriad of ways to assist our nation's homeless and provide them with an important piece of self-sufficiency; if more cities began building modular, the applications would be limitless.
Are you wondering on how Aries Building Systems' modular installations could help against the
growing issue of homelessness? Do you already have an idea for prefabricated buildings, or are
you merely curious on how the process works? Please visit our website at http://classleasingllc.com
to get a full rundown on who we are, the products and services that we offer, and any questions
that may arise. We can also be reached at (951)-943-1908.
VIDEO: Class Leasing's Partner Aries Does Modular Housing Right
Class Leasing LLC offers the very best in modular classrooms, but our partners can offer so much more. Sister company Aries Residence Suites operates several man camps across many remote locations. Aries' workforce housing accommodations are a cut above the rest; featuring well-appointed cabins, recreation centers, community kitchens, and more. Watch this video featuring The Aries Guy Trey to learn more about modular – the Aries way!
About Reliant Asset Management (RAM)
Reliant Asset Management provides premier modular space solutions to a variety of growing industries in the U.S. and Canada including the energy, education, healthcare, and government markets.
Through our multiple subsidiaries, including Class Leasing, we offer a comprehensive array of products and services that include design, manufacturing, installation, operation, and financing.
Learn more about our other subsidiary Advanced Modular Space and browse our online catalog of preowned modular buildings: http://www.advancedmodularspace.com
Class Leasing LLC Contact: (951)-943-1908 or info@classleasingllc.com
Less Cost, More Stylish; Pre-owned Modular is the Answer
Long gone are the days of modular units being seen as drab and boxy mobile homes. These days, designers are beginning to take another look at prefabricated buildings, especially in retail and restaurant industries, because the quicker a building goes up, the quicker a business can produce revenue. Time is money!
Class Leasing LLC's sister company Aries Building Systems has a large stock of pre-used modular inventory that have limitless possibilities.
These innovations are not just limited to the retail and restaurant industries, however, and school districts across the nation are jumping at the heels to join the trend. When student populations unexpectedly rise, or classrooms are rendered unusable, prefabricated modular classrooms can be the perfect solution to implement a temporary yet aesthetically pleasing learning space. These prefab classrooms can be temporarily or permanently installed.
Many school districts, though they often make use of modular, are loath to have to utilize the construction will be boxy and not match the rest of the campus. They wouldn't be so apprehensive if they knew they could have the help of the Aries design team, customization of a pre-used 'pre-fabulous' modular unit can help transform your 'box' into an aesthetically beautiful classroom that will be the envy of other districts.
The idea is becoming so popular and common place that most schools have or will have to use a modular unit at some point. Imagine being able to customize using YOUR colors, YOUR brand, your interior and exterior choices, and the entire building is already code compliant.
While modular construction is already an incredibly fast process, refurbishing a preowned modular is almost 50%-70% faster- and you can get more space for your money in half the time!
Whatever your reason you need this temporary classroom space for, Aries has preowned inventory that can perform to your wildest dreams. Whatever you imagine, let Aries and their design team help transform their pre-owned modular buildings into your next business adventure! Check out Aries' Choosing Modular brochure for more ideas, visit Aries company Advanced Modular Space and view the prefabricated inventory to see how Aries can fill your business needs!
Company Spotlight: Advanced Modular Space
Class Leasing has been providing quality modular classrooms to schools on the west coast for years, but did you know our reach stretches even further? Class Leasing is part of the Aries family of companies, a group which provides start-to-finish modular solutions for a wide variety of industries across North America. One of our partner companies, Advanced Modular Space, specializes in providing high quality used modular inventory for businesses looking to grow and scale while watching their bottom line. Keep reading to learn more about how Advanced Modular can help growing school districts meet demand in a safe and affordable way.
Advanced Modular's used buildings meet the same high quality standards as our custom built units, but at a lower price point. This makes previously-owned buildings a major draw for budget-conscious school districts looking to expand. Studies show that students perform better and suffer from less education-related accidents with more space to learn, and Advanced Modular can help you provide just that. With Advanced Modular Space, modular buildings aren't just for classrooms; they can provide administrative complexes, assembly halls, dining areas, kitchens, and much more. Nearly every unit can be customized and outfitted for your school's specific needs!
Convinced? We thought so. Give the folks at Advanced Modular Space a call today at (703) 672-3537. One of our dedicated team members is available to walking you through the financing and installation processes and to answer any questions you may have. Let's build a brighter future for students together.
Leasing a Modular Building: Where Do You Start?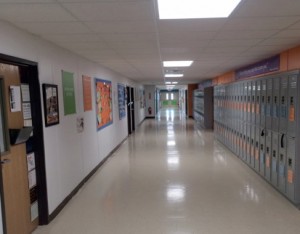 When budgets are tight and the future is undetermined, administrators and school boards often exploring the options to answer the question, "How do make space for our rapidly growing student body when we aren't quite sure if we are going to continue expanding at this pace or next year or enrollment levels off?" For tis very reason, the decision to go modular is a popular choice. Administrators need a great deal of flexibility to incorporate any incoming changes – whether they be figuring out how to make room for more modular classrooms or campus facilities – or how to pay for it. Many school districts embrace the modular construction because it provides a temporary, relocatable, customizable, and cost-effective solution.
Once the decision to is made to go with modular building, there are many different options available. How do you go about leasing a modular unit, and what options are available?
Once you make the decision to lease, there are different options available for leasing from RAM.
1. You have payment options that can be determined via a discussion with RAM. They can be monthly, quarterly, or annually.
2. Operating Lease — This is for customers who need a longer rental term and only pay for the building while they use it. When you are ready to return the building, you can purchase or return the modular unit. RAM can help you determine whether it is more financially beneficial to lease or buy.
3. Lease to purchase — This is the closest to the 'lease to own' concept. Customers need to meet certain financial criteria and you will own the building at the end of the term.
4. Municipal Lease — This is a low interest financing alternative available to government and municipalities, schools, and some charter schools
Leasing includes all the same things that purchase does: delivery, installation, site work costs – although some costs may not be rolled into the leasing contract and may have to be paid up front.
Because of low interest rates, leasing is affordable, and even with delivery and installation costs, leasing modular buildings avoids amortization fees. Combined with the fact that Aries Class Leasing has been the preferred provider of DSA approved relocatable classrooms for over 25 years, they are a natural fit.
When picking out a modular unit, remember that modular buildings have come a long way in terms of aesthetic appearances. They are no longer plain boxes without amenities. Spaces can be customized for comfort, color, and custom interior and exterior finishes. Right now, Class Leasing is now INCLUDING New Standard Carpet Flooring & Custom Exterior Colors on Lease Contracts for Three (3) Years, or longer.
Questions to consider:
How long do I need the unit?
What are my needs versus my wants?
What am I flexible on?
What are my non-negotiables?
Leasing with Aries Class Leasing provides quick approval, competitive rates, and purchase and lease back options. Aries also has 'pre-leased' buildings which can offer even more savings! This is YOUR chance to get 'more building' for lesser cost.
If you are interested in learning more, please reach out to us for more information on finance options versus purchase or complete our online inquiry form. We would love the opportunity to discuss your options.
Need a little extra freedom and flexibility? Class Leasing knows just where you'll appreciate it the most: your pocketbook! We would like to offer you 1-Month's Free Rent. It's as simple as that. To find out if you qualify, call us at (951) 943-1908 or e-mail us at info@classleasingllc.com.
Download 'How To Choose Your Next Modular Building" to see all the types of modular units that Aries can do for you and inspire your decision to lease a modular unit today!
Pre-Existing Classroom Modular Offers Fast and Easy Additions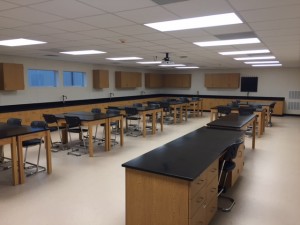 Take advantage of Aries' national experience in modular classroom buildings. Many school districts are coming to the realization that as school growth becomes a massive issue, modular units can not only be cheaper, but many times the classrooms are nicer then the original facility.
Modular buildings are customizable and can come equipped with restrooms and fire alarms, and when delivered can be connected to water, sewer, and power. Because Aries has been providing DSA approved relocatable classrooms for over 25 years, they are experts in customizing code requirements to both a state and national level regardless of the type of project.
Schools need not panic when they see enrollment numbers grow when the budgets don't. Aries has a wide array of used modular inventory available for immediate delivery like standard classroom buildings, restroom facilities as well as specialty buildings, including childcare and kindergarten classrooms.
Because schools often have a narrow construction window and a demand to decrease disruption, taking advantage of a pre-existing modular unit makes sense.
Ready to get started? By using one of our designs, you will experience fewer weather-related delays, quick completion & occupancy, decreased site disturbance, and attentive planning & execution. Our commitment is your satisfaction. Call us at (951)-943-1908 for more information on available listings.
The new normal for modular classrooms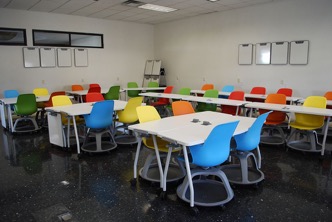 With 80%-90% of modular building construction occurring at a factory or warehouse, modular classrooms became top pick for many school administrators that needed to balance budget with time lost. With school districts growing fast and furious, students need a place to study and learn quickly — and school districts cannot waste time with traditional construction. Many administrators and board members like the fact that modular classrooms can be leased or purchased and can be placed on-site to 'blend in' and look like a part of the existing school footprint.
East Arlington's Hardy Elementary School had to make a choice between a traditionally constructed four classroom addition — or a 6 classroom modular addition with room to add more as needed. The school committees unanimously voted for modular. Traditional construction in the short-term was cheaper but the unforeseen costs that could come up because of additions, modifications, and changes could grow and become extremely costly. Demographics in the community change frequently, and with a student body that is expected to grow in the future, the smaller, traditional four classroom build out wasn't enough and the school would still be crowded. Because of modular classroom flexibility, many schools are choosing to do the same.
Schools are also opting to place modular units on school grounds to accommodate alternative education and programs. Units can be relocatable on site and within the district. As needs change so can the modular unit. For Central Oregon, this school provides behavioral management specialists via modular classrooms to assist children with extra needs get special assistance but don't have to leave campus. Aries Class Leasing offers classroom units that can be leased on an 'as-needed' basis, and can be designed to fit into the existing 'look' of the campus.
Because there is no quick fix for classrooms and school budgets, 2017 is bound to see a rise in modular classroom need. Aries Class Leasing will be there to offer growing districts whatever they need to keep operating without causing blip in students' education. Contact Aries Class Leasing LLC for more information about buying, leasing, piggyback bidding, pricing and delivery on DSA approved relocatable classrooms at (951)-943-1908 or email info@classleasingllc.com
###
Our Touchstone is Uncompromising Safety Standards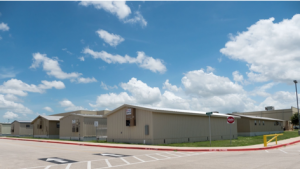 Modular construction is a process in which a structure is built off-site, in a controlled facility – using the same designs and materials – and constructed under the same codes and standards as traditionally constructed buildings… but in approximately half the time. But how safe is this process when put under the microscope?
Relocatable buildings are created in "modules" that when assembled at the final location, possess the exact architectural design and integrity of the most sophisticated site-built structure. In addition, the modules must have the strength to adhere to the delivery process – a test traditional construction is not subjected to.
Modular construction requires 80% less time occupying a construction site compared to conventional construction, creating an exceptional safety advantage by eliminating longer term site traffic and other construction hazards. The Bureau of Labor Statistics reported that over 700 construction-related deaths occurred last year, and over 250 of them derived from falls. The fact that modular construction mostly takes place on the ground and inside a climate-controlled facility virtually negates the possibility of fatal falls.
The occurrence of falls resulting in fatalities is virtually eliminated when working in a modular factory atmosphere since the prefabricated building process is done mostly on the ground and under a roof, shielding workers from dangerous outside elements.
Class Leasing and all the Aries Building companies consider safety the touchstone of our modular building process and our "Aries Turnkey Advantage," which is why we appoint designated safety managers and customized safety & health plans for each and every site project.
Check out our partner company Advanced Modular Solution's online inventory of new and used modular buildings, and contact us at (951) 943-1908 or email us at info@classleasingllc.com. We'll get you started on a modular classroom or relocatable building that suits your needs!
Keep Up to Date with Aries' RAM Report

There are many things to consider when it comes to modular building. The Aries RAM Report presented by Aries Class Leasing provides in-depth information, guidance, and is a resource for those considering modular building.
The education building sector changes frequently: developments and designs along with zoning and remaining flexible are key to those making the decision to go modular. The RAM Report supplies current news and best practices as well as critical changes happening within the modular industry.
Modular news about how to save money, green construction, viewpoints on modular building, and new technology will arrive in your inbox every few months, keeping you on top of what's going on in the industry.
The best way to stay informed is to sign up for our RAM Report and get updates to your inbox quarterly. Stay up to date on what's new on the website, special announcements, modular accommodations, blogs and news from Aries sister sites, and special RAM Report information that only subscribers receive!
Also receive the 'Let's Eat Out Guide' for the Bakken Shale Oil region when you sign up for the RAM Report updates now!